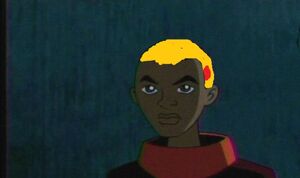 Nova Spark to Angla 
Family and Friends 
Hot Spot
Nova Spark is Hot Spot's Younger Brother. 
Weedy.
At first meeting Nova Spark and Weedy hate each other. Because Nova Spark burned Weedy plants. But later they foam a friendship.
Aqua.
Nova Spark and Aqua hate each other ever since the day Aqua set water on Nova Spark and Nova Spark eat a fish tocao. 
Angla.
Girlfriend.
Appance.
Nova Spark looks just like his brother epect he has blonde hair and a red high light 
Ad blocker interference detected!
Wikia is a free-to-use site that makes money from advertising. We have a modified experience for viewers using ad blockers

Wikia is not accessible if you've made further modifications. Remove the custom ad blocker rule(s) and the page will load as expected.